Deep Instinct Strengthens C-Suite with Senior Vice President of Sales for North America
Appointment of David Roth continues momentum in NA for the company In his new role, Roth will be responsible fo
Appointment of David Roth continues momentum in NA for the company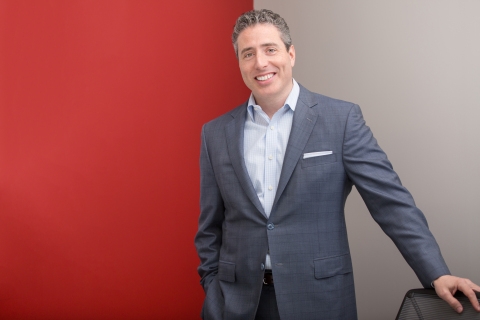 In his new role, Roth will be responsible for driving revenue growth, customer acquisition, channel engagement and securing a world-class marketing position (Photo: Business Wire)
PALO ALTO, Calif.--(
BUSINESS WIRE
)--
Deep Instinct
, the first company to apply deep learning to cybersecurity, announced today the appointment of David Roth to Senior Vice President of Sales for North America. In his new role, Roth will be responsible for driving revenue growth, customer acquisition, channel engagement and securing a world-class marketing position. He will report directly to Deep Instinct's CEO, Guy Caspi.
"David's extensive sales management experience will be instrumental as we work towards expanding our sales and channel efforts in North America," said Guy Caspi, CEO at Deep Instinct. "Throughout his career, David has developed strategic relationships that have enabled him to build successful teams that accelerate company performance and momentum. I look forward to working closely with him to support our continued growth and the expansion into the North American market."
Roth brings more than 20 years of industry experience to the role having held sales leadership positions at cybersecurity companies such as Symantec, Blue Coat and FireEye. He specializes in global, strategic and enterprise accounts, and throughout his career, he has successfully built sales and management teams with extensive professional services, partner and channel relationships.
"As the first company to apply deep learning to cybersecurity, Deep Instinct is in a unique position to drive the next wave of innovation as enterprise clients seek alternatives to traditional technologies," said David Roth, Senior Vice President of Sales for North America at Deep Instinct. "I am thrilled to be joining such an innovative and distinguished group of engineers and executive talent, and look forward to contributing to the company's sales and market growth."
Deep Instinct recently raised $32 million in Series B funding with leading investors. In addition, Deep Instinct was recently named a "Technology Pioneer" by The World Economic Forum, and the "Most Disruptive Startup" at NVIDIA's 2017 Inception Awards. Its deep learning offering can detect malicious behavior across multiple vectors, and provides true adaptive defenses against the most advanced cyberattacks. Deep Instinct is the only company providing endpoint protection platform (EPP), mobile and remediation capabilities. As a result, threats are rapidly eliminated with fully-automated and integrated response capabilities.
About Deep Instinct
Deep Instinct is the first company to apply deep learning to cybersecurity. Leveraging deep learning's predictive capabilities, Deep Instinct's on-device, proactive solution protects against zero-day threats and APT attacks with unmatched accuracy. Deep Instinct provides comprehensive defense that is designed to protect against the most evasive unknown malware in real-time, across an organization's endpoints, servers, and mobile devices. Deep learning's capabilities of identifying malware from any data source results in comprehensive protection on any device and operating system. For more information about Deep Instinct, visit: www.deepinstinct.com.
We prevent what others can't find!
Website: www.deepinstinct.com
Blog: https://blog.www.deepinstinct.com/category/blog/
Twitter: https://twitter.com/DeepInstinctSec
LinkedIn: https://www.linkedin.com/company-beta/12904445/