Introducing Deep Instinct's MSSP Stratosphere Partner Program
Managed Security Service Providers (MSSPs) are the top industry targeted by ransomware (39%), more than three times the next closest industry. With more than 34% of mid-sized enterprises leveraging MSSPs, there's a need for a cybersecurity solution that prevents zero-day and unknown threats from ever executing – effectively preventing threats before they can become a problem.
In addition to being the #1 ransomware target, MSSPs are challenged with doing more with less and cost effectively scaling their business. Cybersecurity talent is at a premium and in combination with a significant increase in false positive alerts, SOCs are challenged to keep up.
Enter the Stratosphere Partner Program, Deep Instinct's response to help MSSPs address these challenges. The Deep Instinct Prevention Platform stops known, unknown, and zero-day threats with the highest accuracy (>99%+) and lowest false-positive rate (<0.1%) in the industry. For MSSPs and their customers, this means reduced risk, greater SOC efficiency, more complete security, and confidence that attackers have lost their edge.
The net business impact to an MSSP (and their customers) is:
Reduced cost / improved profits
Improved response time
Reduced risk of a ransomware breach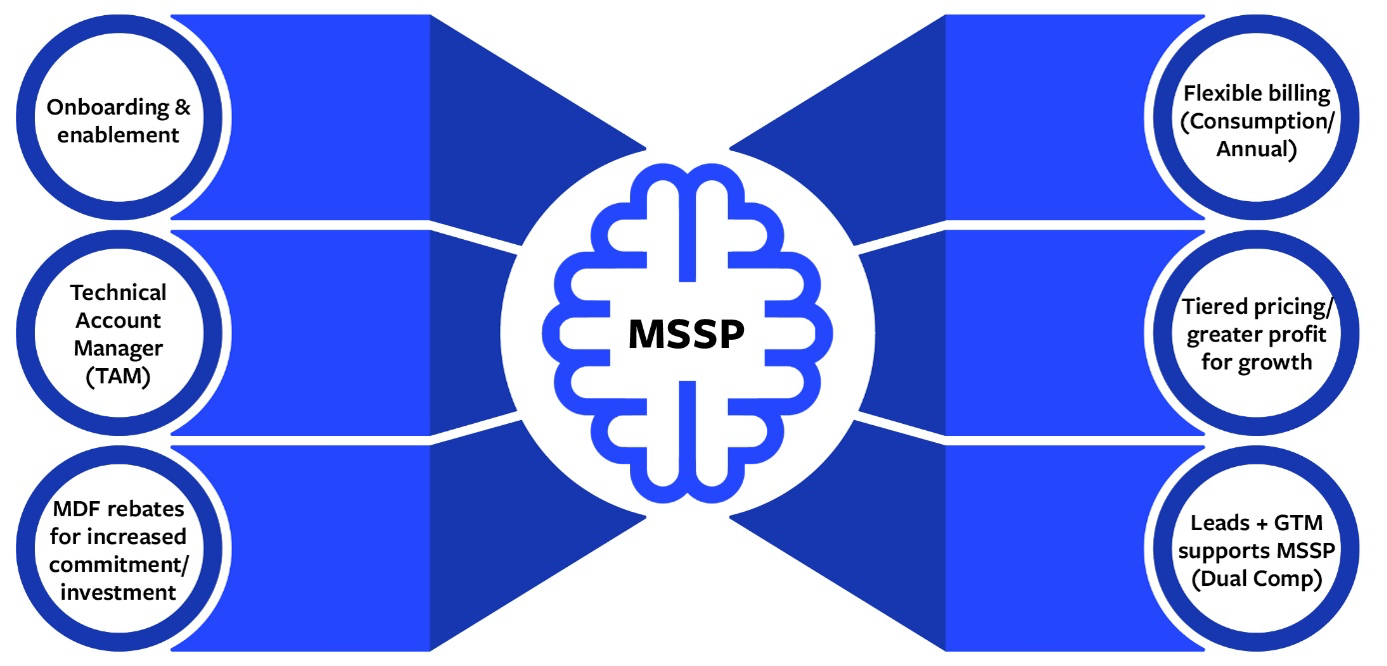 When you sign up to be an MSSP with Deep Instinct, our investment in you starts from day one with onboarding from our professional services organization. In addition to the online certification courses, our customer success team will walk you through three deployment phases: detection, prevention, and advanced prevention.
We will work hand in hand with you to configure not only your internal endpoints but also support you through the onboarding of your first customer. Your knowledge and ability to support your customers is paramount to our mutual success.
We've also adapted our billing model to meet the flexibility needed for your customers, offering options for monthly consumption or annual billing with incentives for longer term periods. With either invoicing option, as you grow your business with Deep Instinct, you will be able to take advantage of greater incentives to drive greater profits.
Whether you are an MSP looking to expand your business value to your customers or an MSSP/MDR partner wanting to learn more about the world's first deep learning-based cybersecurity solution, our Stratosphere MSSP Partner Program has been designed to scale with you.
As you grow you can take advantage of several benefits, including the following:
Tiered endpoint pricing (greater profits for growth)
Leads and complete alignment and support across the sales organization (dual compensation)
Dedicated Technical Account Manager (TAM) assigned to your account
Market Development Funds (MDF) to help drive new demand gen initiatives
For further information, please visit our MSSP registration site at https://www.deepinstinct.com/partners.